ACTiVE

Recent Favorites

The final version. Thank you for listening, any feedback that you can provide is greatly appreciated.
Uploaded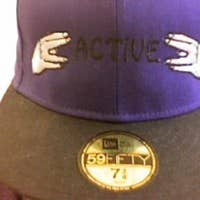 ACTiVE started out as "ACTiVE Dance Crew" a dance group from San Bernardino, CA. After gaining a small fan base through dancing we expanded to music. With four rappers and a singer we produce hip hop, R&B, Dance & Club, and other positive music. The members include Birdie, Tru Speech, Me2, Yodi Spaceman, and Kid Kevi the singer. And its Newest member who produces any of ACTiVE original beats THC (The High Composer) check out thc's alonetone.
We appreciate the people leaving comments on our music! We've been receiving a lot of love from our fans, but if you could leave a name so we can shout you out in songs to come we would deeply appreciate it. Thank you and remember, STAY ACTiVE!!
from San Bernardino, United States