Arrow Down Hill

Recent Favorites

This is one of the tracks that ties into the theme from my RPM 2009 album [Like A Dark Mirror Keeping Its Secrets]. A fall from grace. Every up has its down. Every down has its up. There's definitely a "ying and yang" thing at work here.
Uploaded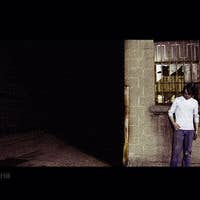 This is my great conquest, my addiction; my cancer.
The end result.
The optimist is the one with the gun. The pessimist is the one that told you so.
I make this to remind you that everything is not okay.
I have released all of my albums FREE to the public to download. You can download all four of my albums by visiting the listed website here on alonetone. or by clicking the following links.
A [Grim] Reminder http://www.sendspace.com/pro/dl/rc73mm
[Anti]Hero http://www.sendspace.com/pro/dl/iuqg2g
Promise [Happy] Ending http://www.sendspace.com/pro/dl/0cxquz
[Monster] Made Men http://www.sendspace.com/pro/dl/t6jxmm
from Cincinnati, United States