LevyDee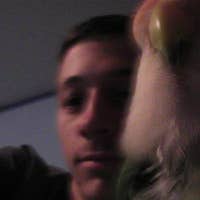 Threw some ideas on track using fruity loops(non-pirated, producer edition) and the mighty Martin Dreadnought. Not really any "songs" here, but there are a few structured pieces, and some random stuff.
Mostly guitar with some drums and a trip-hop feeling with looping on a few tracks.
Drums lack due to being samples, but they get the idea across.
from Othello, WA, US