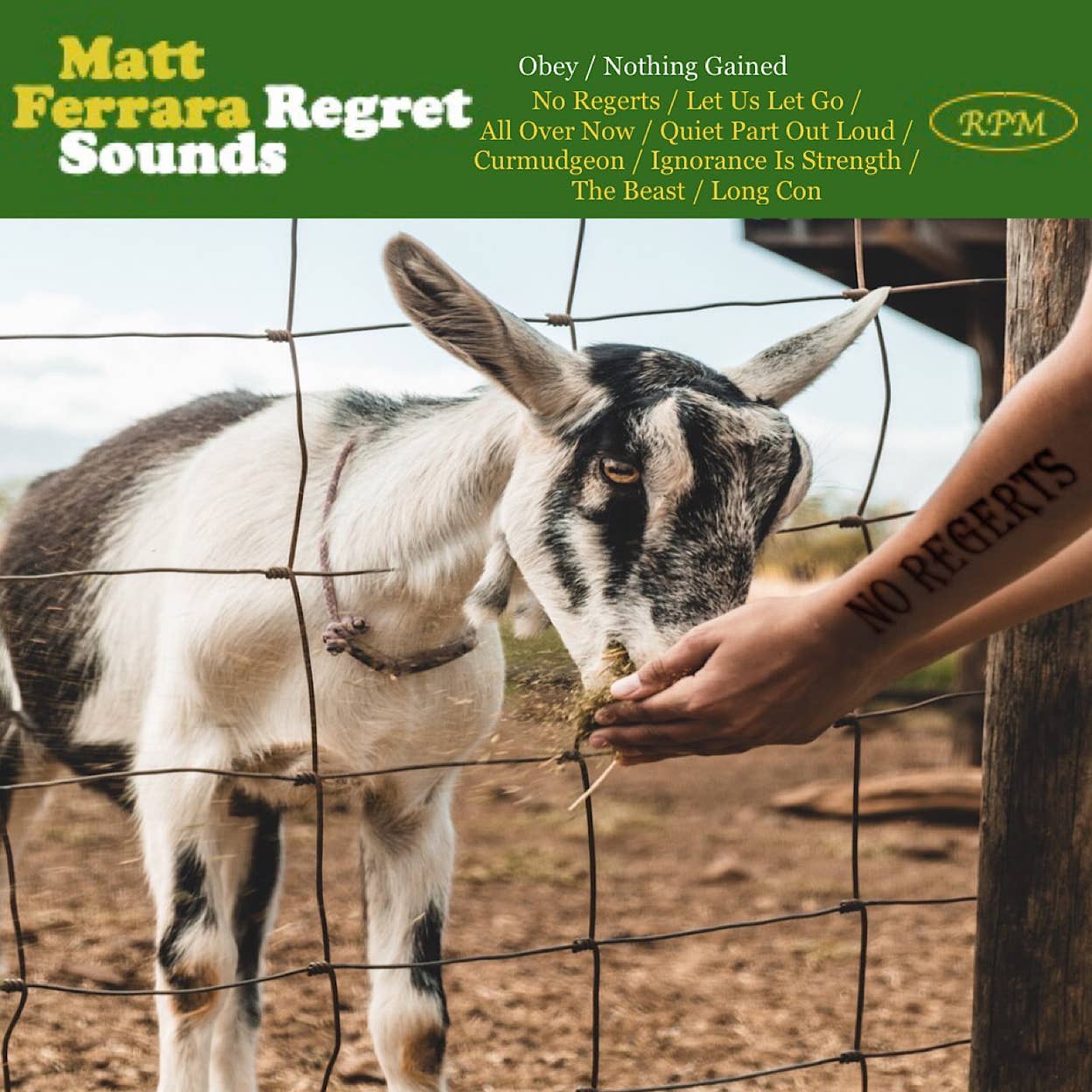 Matt Ferrara: Vocals, Backing Vocals, Bass, Guitars, Synthesizers, Ukulele, V-Drums, Hand Percussion, Recorder, Harmonica, Slide Whistle, Kazoo, Melodica, Programming, Knob-Twiddling. Henry Ferrara-Brown: Trumpet and Melodica on 3, Hand Percussion on 7. Mark Dante Troiano: Backing Vocals on 2, 4, 6, and 10. Dave Hanlon: Guitars on 5.
Note: The spoken word content in "The Beast" is an alteration of a royalty-free sample from SampleSwap.org (Samples>Vocals_and_Spoken_Word>Evangelists_and_Preaching_and_Religious: Bible_Revelation_13_the_Beast), with additional samples from SampleSwap: Samples>Vocals_and_Spoken_Word>Donald_Trump_Construction_Kit.
All songs by Matt Ferrara except 5 by Ferrara-Hanlon.