stardesoul

Recent Favorites

Dedicated to my friend Paul Lennon. Once You asked me If I could see the end It's okay to tell the truth I don't want you to pretend And I said I would not lie But I don't believe it ends It goes on And on Forever Forever It goes on…
Uploaded

Collaboration time. I got some music that needs a voice and lyrics. Drop me a line.
Uploaded

November 14th, 2006. I don't think it was ever mixed down. I present a brand new old song.
Uploaded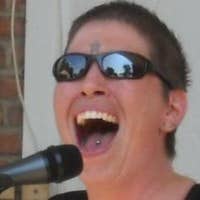 Just a chick looking for a mix… a collaborative fix for a musical addict.
from EARTH