Matt&Nat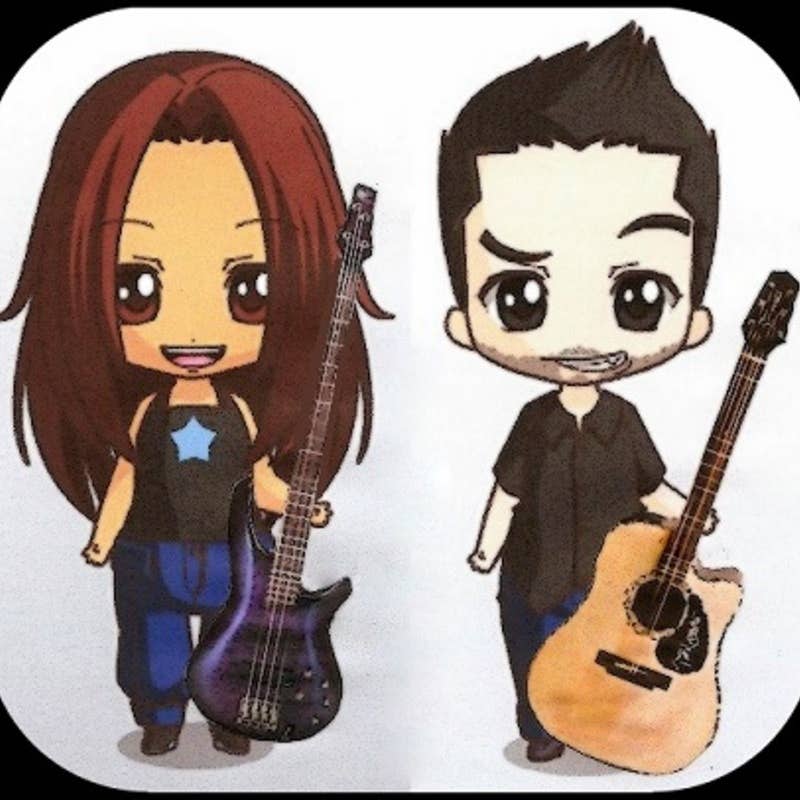 Matt and Nat are a two-piece acoustic band that covers a wide range of music such as rock, pop, and country. There are even a few originals thrown in the mix! On Acoustic guitar and vocals is Matthew Pattison and on Bass and vocals is Natalie-Clare Brimicombe.
Matt works as a postman, occasionally acts in theatre shows and enjoys a bit of script-writing and film-making in his spare time. He's also in a country band known as The Rusty Pegs and a 60s rock 'n' roll band called Riggwelted.
Nat works as a scientific glass-blower and also loves acting, as well as regularly enjoying jive dancing and breakdancing.
We hope you enjoy our music as much as we enjoy playing it :)
from York, United Kingdom