Ceili Moss

Recent Favorites

I've got this very special friend and she's having a hard time right now with her mother going through chemo and her grandmother probably dying in the nearby future.....so, I just wanted to write a song of comfort.
Uploaded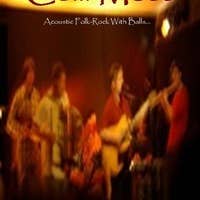 Acoustic Northern European folk-rock with guts and melodies, not afraid of colouring a bit outside of the lines. That's what you might say to describe Ceilí Moss in a few words. Perhaps it is Genevieve Williams from Widdershins who said it best: "They are not as punk as The Pogues, but they have a bit of that attitude and it gives them an edge many folk groups lack". Other recurring comparisons are Ambrozijn, Tri Yann, Jaune Toujours, Les Ogres de Barback, The Waterboys, the old Clannad…
Our fourth album "La vie sent quoi?" is available since october 2010 and we'll be intensively touring the Benelux and Northern France in 2011.
from Namur, Belgium