Shiny Eyes

Recently Listened To

The dread tale of a doomed woman with a bad habit, the boy who can see spirits, and the witch who grants his wish.
Uploaded

Drum and bass driven space rock.
Uploaded

An arrival. A hint of things to come... Tones generated from Self oscillating feedback devices, analog delay, 9v modulators, and foot controlled filters powered by tube driven, high powered amplifiers.
Uploaded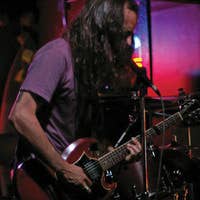 from The Mountain West, United States