Freshy Ramone

Latest Music

A very bouncy pop/hiphop sound with great vocals and catchy hook. Katie Lynn adds to the fun vibe
Uploaded

this song is just that! Crazy! A fresh salsa,hiphop clash sound with edgy yet destructive lyrics only add to its light hearted under tone! Good track indeed and Ap kills it.
Uploaded

The first single from The Destructo Disk! Smooth club style beat under witty, laid back vocals. Good song
Uploaded
Recent Favorites

[thanks to Vaisvil for making the genre name up]
Uploaded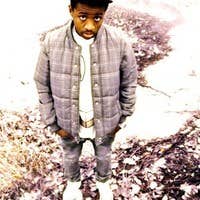 Freshy Ramone formerly known as (FreshBoySteph) is hiphop at its most purest form with a blend of style and a hint of raw talent. Check him out.
from Cleveland OH, United States