Gina Fant-Simon

Latest Music

I sometimes get together with friends and we drink too much wine and then we write and record rather raunchy songs just for fun... One of my friends, Sue Winton, said, "Gina, I wish we could record something that I could play for my children…
Uploaded
Most Popular

I sometimes get together with friends and we drink too much wine and then we write and record rather raunchy songs just for fun... One of my friends, Sue Winton, said, "Gina, I wish we could record something that I could play for my children…
Uploaded
Latest Comments

I sometimes get together with friends and we drink too much wine and then we write and record rather raunchy songs just for fun... One of my friends, Sue Winton, said, "Gina, I wish we could record something that I could play for my children…
Uploaded

I sometimes get together with friends and we drink too much wine and then we write and record rather raunchy songs just for fun... One of my friends, Sue Winton, said, "Gina, I wish we could record something that I could play for my children…
Uploaded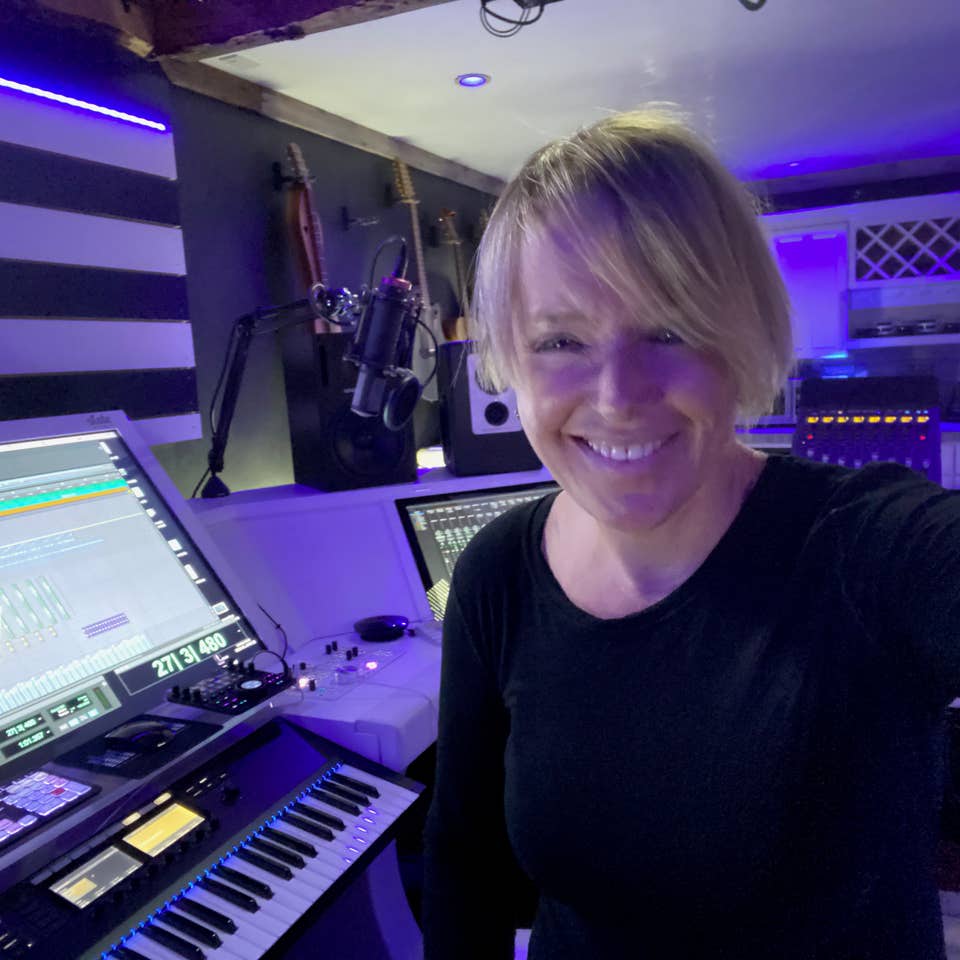 I'm looking for collaborators!
I spent much of my life/career as a studio owner, writer, producer, engineer, dog mother, digital media and gadget addict.
I'm a Pro Tools geek and when people ask me what instrument I play, I always say, "I play guitar and keys but my main instrument is the computer…"
I still love grabbing a guitar and pacing my driveway to write or sitting at the piano with a pen and notepad, but I kinda prefer to write in Pro Tools and record and arrange while I'm writing.
There are SO many cool and user friendly plugins that inspire me and allow me to mock together an arrangement using loops and synths and vocals and effects.
I grew up loving the Beatles, Elton John, the Eagles, Peter Gabriel - then later I loved the 90's singer-songwriters and female artists like Shawn Colvin, Toni Childs, Paula Cole, Annie Lennox etc.
I love most kinds of music but my heart is in modern pop music right now using current production techniques… Imagine Dragons, Taylor Swift, Coldplay, Imogen Heap…
I can do acoustic stuff and I do enjoy that but it would be really awesome to meet other writers who use Pro Tools or other DAWs and want to do fun demos swapping tracks back and forth… that's my dream!
I love to write anything, any style, any genre, serious, humorous, acoustic, electronic - bring it on!!
I look forward to meeting new collaborators!!
from Austin, US