Graduate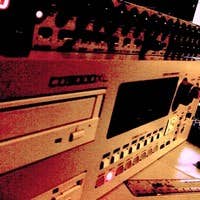 Hey, I'm Graduate. I'm the RPM alter-ego for LampEight Audio</a href>.
I've just finished, mailed and uploaded my RPM 2010 Album. It's called "Glass Fallacy" and it consists of roughly 30 minutes of trip-hop orientated, Portishead-y songs.
Thank you for the comments I've received so far. It's feedback like that which really keeps me going and makes me want to produce. Cheers.
from Guildford, United Kingdom