Greg Albrecht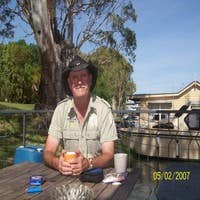 In 2001 I was fortunate to partner with John Rigney to write, compose and record songs.
John Rigney, an Australian Indigenous person of Ngarrindjeri descent, is an amazingly talented musician with his own Reggae band called 'Kineman Karma'. I'm lucky that John has shared his talents to help make my lyrics and ideas a reality.
Most of the songs (2002 - 2006) feature serious messages about issues that concern me. I hope that you like them.
from Berri, Australia