Leftiness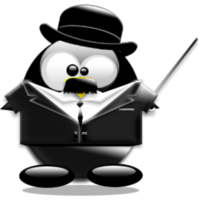 Huh… I'm 18, and I've played trombone since I was 10, which makes me a relatively good musician… Lots of awards and such… Not like that's why I'm here.
I found DungeonHack, an open-source rpg-in-development, in August, 2009… There wasn't a music department, which would make for a kinda bland game, I think. We've had a few very talented musicians come through, but none of them stayed long.
… This is where I host my scramblings. I started composing when I learned about Dungeonhack, which leaves me with about a year of composing experience; senior year in high school flew by way too fast, and I don't feel like I did a whole lot - especially in the musical department… It's exciting to compare my first and latest compositions, so I think that means I've improved at least a little bit.
from United States