The Imaginary Suitcase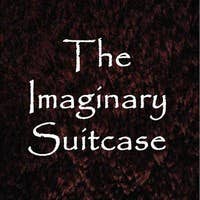 Cracker sang « what the world needs now is another folksinger like I need a hole in the head » and they were not wrong, but after years of playing full throttle Poguesey folk-rock with Ceilí Moss, the desire for something more "to the bone", you may even say austere and stark got too strong.
No stadium stuff, that's for sure. Rather soulful acoustic songs built round Laurent's deep and versatile voice and deceptively simple guitar chords that lovers of Joseph Arthur, The Jesus & Mary Chain, The Smiths, 16 Horsepower/Wovenhand, Paul Roland, Brendan Perry, Joy Division, Death In June or Swans may enjoy.
from Tubize, Belgium