mikewoosley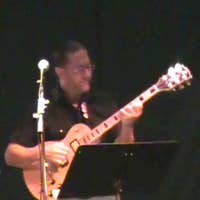 Began working professionally in night clubs in December of 1971 to the present.
Lead and Backup Vocalist; Lead and Rhythm Guitarist; Bass Guitarist; Drummer; and Keyboardist. Toured throughout the United States Midwest and Ontario, Canada, and in California and Arizona.
Also played trumpet, saxophone, baritone horn, and bass horn from 4th grade through 12th grade. Played alto saxophone in the jazz band at Triton Junior College in River Grove, Illinois.
Member of both the Southern California Honor Band and Honor Chorus and received blue ribbons in the state-wide solo competition.
Musical theatre background in high school included West Side Story, Hair, Jesus Christ Superstar, Camelot, Carnival, Guys and Dolls, and summer children's theatre.
from Las Vegas, United States