MUTATE

Latest Comments

Track 7 from the 'Space Opera' EP. Download EP from: http://www.archive.org/details/SpaceOperaem123
Uploaded

An excerpt from 'Dark Out'. Download 'Dark Out'. An Electronic Musik release.
Uploaded

Track 1 from the 'Space Opera' EP. Download the EP here: http://www.archive.org/details/SpaceOperaem123
Uploaded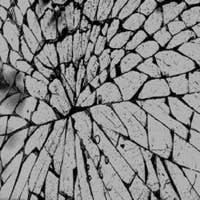 Pretentious copy follows:
'MUTATE is improvised, experimental soundscapes, dark ambient, intense in nature, mixing live drones with off-kilter beats, shortwave radio & random foundsounds. Other times, MUTATE is completely something else.
MUTATE has collaborated with numerous fringe artists, including Thee Moths, Kommissar Hjuler/Mama Baer, Milk (The Mekano Set), Hsin Yi Chang (Glass Diamond) and has releases on several labels, including his own ultra DIY label, Stray Recordings.
MUTATE is the sound project of UK artist, Ade Bordicott. Always on the outside, looking in.'
from Black Country/Birmingham, United Kingdom