Shielded About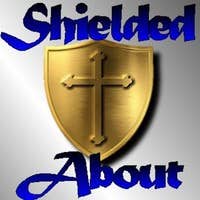 Check out our YouTube Channel! https://www.youtube.com/channel/UCnpUZu2iMfQDxo_OiAs7slg
Just two guys who go to the same church that love making music together.
Shielded About is comprised of just two members: Eric Robinson and Jason Hannah. Eric and Jason both love creating music, so early in January of 2013 they decided that they should create together. Shielded About is the result.
So far musically Shielded About sits somewhere in the radio-friendly slightly-poppy rock category (but not TOO poppy). Happy, fun, rock music.
Lyrically speaking Shielded About is a Christian band, drawing inspiration from Biblical principles that we see as very important in our lives.
Jason has a few other projects here on alonetone that you can check out for more music:
BHP - http://www.alonetone.com/bhp
Surviving Myself - http://www.alonetone.com/survivingmyself
The Jason Hannah Project - http://www.alonetone.com/thejazzyone
from Council Bluffs, IA, US