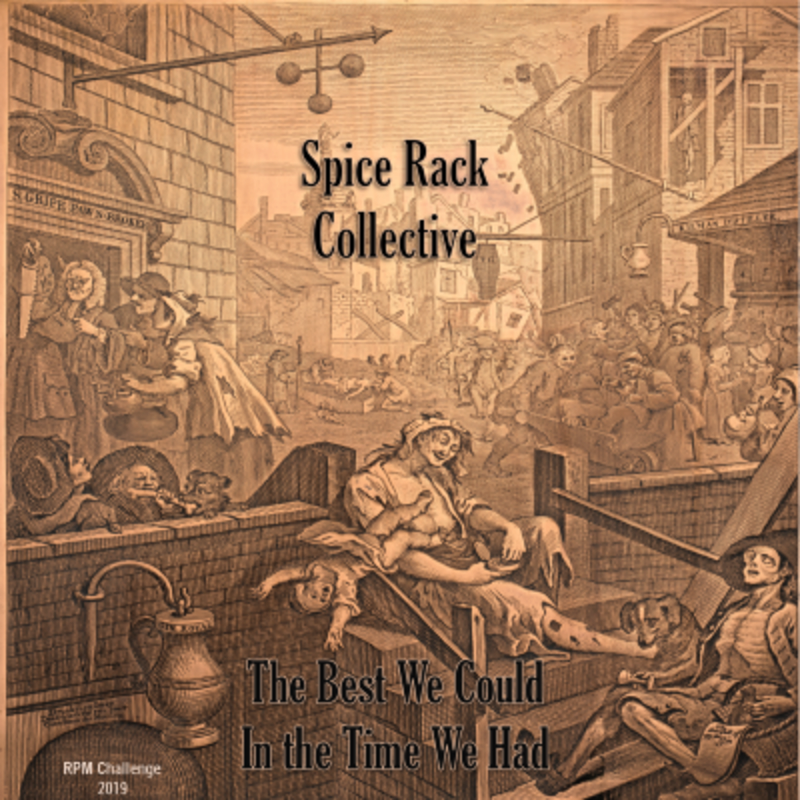 Spice Rack Collective is now a multi-state entity! :)
Thanks to my being out of town for a work trip during the first two weeks in February 2019, half the songs were recorded at the Mixing House in Milford, MA, a beautiful, comfy studio run by Jesse Coutu.
The other songs were recorded in Huntsville, AL, either at Margaret's Lovely Studio or at… well, I'm not sure what to call my home studio. Chez Kevy Studios? Taciturn Nerd Studio? Spice Rack Studios (the name I formerly used) has been taken by an actual studio here in town. Ah, well. :)
As usual, I'm very happy with what we were able to throw together in a few recording sessions. Many thanks to everybody who shared their talents!