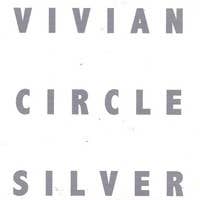 Silver lacks the conviction of one color, a field of graying white tones that bleed back to the viewer the illusion of reflection, a mirage of depth and color where neither exits. A grittier sound with an ear towards the shifting political climate that seems to be consuming not only the rest of the world but this safe haven we have called home, america the once mighty is struggling with growing pains and the sins of the father.
This record was written and recorded over a 5 month period in the bands Pyramid Lounge Studio, high in the Santa Cruz Mnts. overlooking San Mateo and the beautiful city by the bay.
SILVER is the bands 15th album.
VIVIAN CIRCLE is C.Thomas