WM Recordings

Recent Favorites

A dark night in the clink!
Uploaded

Skryxl is aggressive free improv doom-core from the Southern USA, featuring Marshall Marrotte on bass, Jeff McLeod on guitar and Jeremy Trotter on drums and harmonica. All tracks were recorded live in single takes on a single day in a small…
Uploaded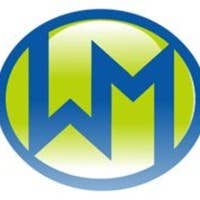 WM Recordings is an online record label, operating from Heerlen, the Netherlands.
We bring you an eclectic mix of styles, from Pop to Free Jazz, from Afrobeat to Progressive Rock. We do not specialize in one style, but instead bring you exciting sounds that you're not likely to find anywhere else.
More than 80 albums are freely available under a Creative Commons license.
from Heerlen, Netherlands