Austin Pesch

Recent Favorites

"There's a dude from Indiana rockin' real hard to Carlos Santana!" If you've ever been to Indiana, you'll know where this came from.
Uploaded

Lets Get Groovy........................
Uploaded

Tomorrow marks the beginning of the RPM Challenge. So the screwing around I do today should be either tossed or posted to avoid the temptation of using it in my RPM album...
Uploaded
Latest Comments

Caught is part of a concept album I was working on early/mid 2010. Although I abandoned the project and left it unfinished, it captures allot of my thoughts and feelings about what was going on at the time.
Uploaded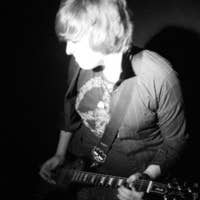 Oh man! I've been recording for years now. Though, I am REALLY good at procrastinating and not finishing projects.
All songs written and recorded by Austin Pesch
from Grand Rapids, United States