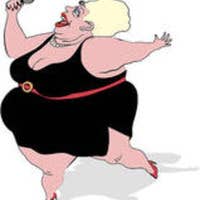 Here is the ongoing saga of Rosie (The Rose Of Las Cruces).
Rosie first surfaced 3 years ago when Steve Krell wrote a song, for Valentines Day, about "The Rose of Las Cruces". His wife Vickie, and I started the teasing immediately.
Since then it's been a story of love won and lost with a woman that nobody in their right mind would ever want.