Conor Lynch

Latest Music

Delay improvisations are my anti-drug.
Uploaded

I love jamming over electronic beats. Lay down a little riff and just rip it. Love it.
Uploaded

Drum loops, two basses in Drop C, and a dude reading Revelations Chapter 13. Mostly just an experiment in drop tunings for me.
Uploaded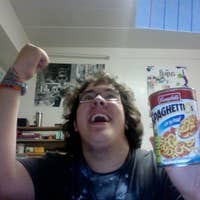 I like making music in my spare time. I like creating interesting sounds. I also like playing bass as a lead instrument. Haters gonna hate.
from United States