Powerlounge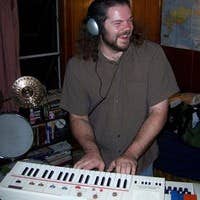 Powerlounge is less a band name than a description of the music that it represents.
Powerlounge isn't even a real band, it's me in my bedroom/studio writing and playing almost everything, with a little help from my friends.
My name is Geoff Cox, I play rock drums, jazz bass, and classical piano, I'm a musical basket case and my influences are wide and unexpected.
from Christchurch, NZ