ShÙˆ?

Recently Listened To

They are born in a land Where the story has been written so many years ago The book is big (weighs too much) (But) on the 1st page you know how the story ends All the choices they can't make Limitations that they face Everything they they…
read more
Uploaded

No black no white No dark no light No big no small You want it all You go so far, you leave behind The things you like, you'll miss them all On moving sands, you don't sink You fly so high, we're you gonna land? Everything, everything that you…
read more
Uploaded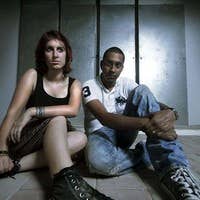 Punk, Rock, Metal, Reggae (Ska), Funk and a host of other forms of music find common ground in the musical expressions of Shو? The band was active in the UAE's underground music sphere between June 2009 to end of 2010.
Shو? began with the meeting of two like minded musicians – Rizal, lead guitarist and Zara on vocals, backed by a dynamic line of talented musicians. Shو? (meaning What? in Arabic) features an amalgamation of different genres of music strongly influenced by the amazing multicultural mix that is Dubai. In August 2010 Shو? released their first EP entitled "I Don't Wanna Go!" including fan favorites such as the reggae-metal Crash and the self-titled Sho?
After a season of performances during the Fall of 2010 ShÙˆ? disbanded at the end of the year.
Some songs are still available for streaming and download at www.reverbnation.com/shoband
from Dubai, United Arab Emirates