The Barn Storm

Recent Favorites

Words by Will Gough, music by Jana Persson.
Uploaded

OUSTANDING collaboration with the great Gary Fox. ONE AND ONLY How many times have you been Captured by a camera With no one really knowing who you are Caught in the sight lines In the background In the corner of their eyes Never…
Uploaded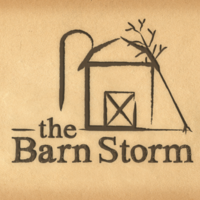 The Barn Storm is a husband and wife Americana duo from Indiana.
from South Bend, United States
Who The Barn Storm follows