The Jason Hannah Project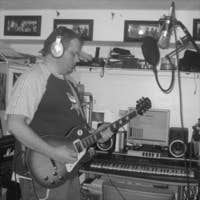 For my primary music project, please visit BHP at http://www.alonetone.com/bhp
---
My name is Jason Hannah.
Songwriting is a huge part of my life. I am a part of BHP, which you can find at: http://www.alonetone.com/bhp
BHP is my primary songwriting outlet, but I also do stuff with Jim from BHP when our third team member isn't available in a project called Surviving Myself, which you can find here: http://www.alonetone.com/survivingmyself
Sometimes, though, I also write, create, and record music on my own. I don't know when that stuff will get uploaded, but I'm guessing that over time I will have tons of tracks available… anything from rock, pop, country, rap, electronic, experimental… I love it all.
I also write a music blog called Creative-Music. It is located at http://www.creative-music.org
from Council Bluffs, IA, United States