Aaron Norton

Recent Favorites

added a bass. added the chorus, which i'll probably redo. added a bit of an ending. oh, and a smattering of pianer.
Uploaded

It is what it is. It's throwaway but I'm relatively pleased. Was going for something slightly Kinksy/Nilssonesque - sort of Vauderville..
Uploaded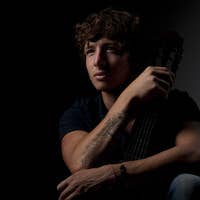 I am a singer songwriter from Chessington (Greater London/Surrey). I would like to share my music with the world. I am currently gigging and building a solid fan base in my local area!
from Chessington, United Kingdom