SISTERS

Latest Music
MUSIC: MR FUNKYMONK LYRICS, VOCALS, MIX: Anne YOU'VE GOT GIRLS i told you once i told you twice you'd have to go if you couldn't play nice so tell me have you been good let's chat i told you before i made it clear you keep on actin that way…
read more
Uploaded
Recent Favorites

This is a song I wrote with Lisa Purdy (who sings the harmony vocal) about the experience of depression. Jim Bouchard plays lap steel - I'm playing/singing the rest.
Uploaded

After an adventure in re-recording the entire song down a third, we came back to the original, tightened and tuned. Always the self flagellating perfectionist, it still needs a bit more love. Always the pragmatist, it is probably done for now.
Uploaded
Most Listened To Tracks
MUSIC: MR FUNKYMONK LYRICS, VOCALS, MIX: Anne YOU'VE GOT GIRLS i told you once i told you twice you'd have to go if you couldn't play nice so tell me have you been good let's chat i told you before i made it clear you keep on actin that way…
read more
Uploaded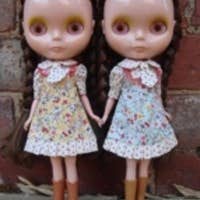 We're real life sisters who love all things harmonious.