Double Vision Games

Latest Music

This is the overture for our game that we have in pre production. For further details check out our website. www.doublevisiongames.org
Uploaded
Most Popular

This is the overture for our game that we have in pre production. For further details check out our website. www.doublevisiongames.org
Uploaded
Recent Favorites
By The The The Stutters Recorded and mixed by Luke Koster
Uploaded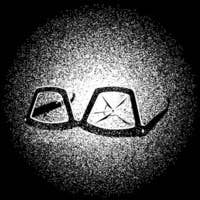 I'm one of the founding members of Double Vision Games, a small indie games studio based in Brisbane and Melbourne, Australia.
I'm doing the soundtrack and sound design for our new game 'Forest of Suns'.
The soundtrack has a strong emphasis on dark, spacey synth work and gritty drum sequencers.
I've also been getting the tracks analogue mastered by Cparis using a fairchild 670 which is adding a bunch of nice pops and gremlins in the mix.
I'll be uploading tracks from the game as they are done so stay tuned.
from Brisbane & Melbourne, Australia