karmacist
Recent Favorites

Another instrumental intended for Bethan..
Uploaded

My Pirate song. Sounds more like a polka band, but what the hell. I had fun doing it. a song for Gumbo. we sailed the angry seas til we found a neutral port we rowed the ship to shore to go and find a fancy whore down at the Buccaneer inn…
read more
Uploaded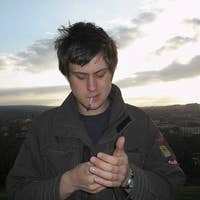 karmacist doesn't have anything to say, unfortunately...