Norbert Oldani

Recent Favorites

more subtle than the title suggests
Uploaded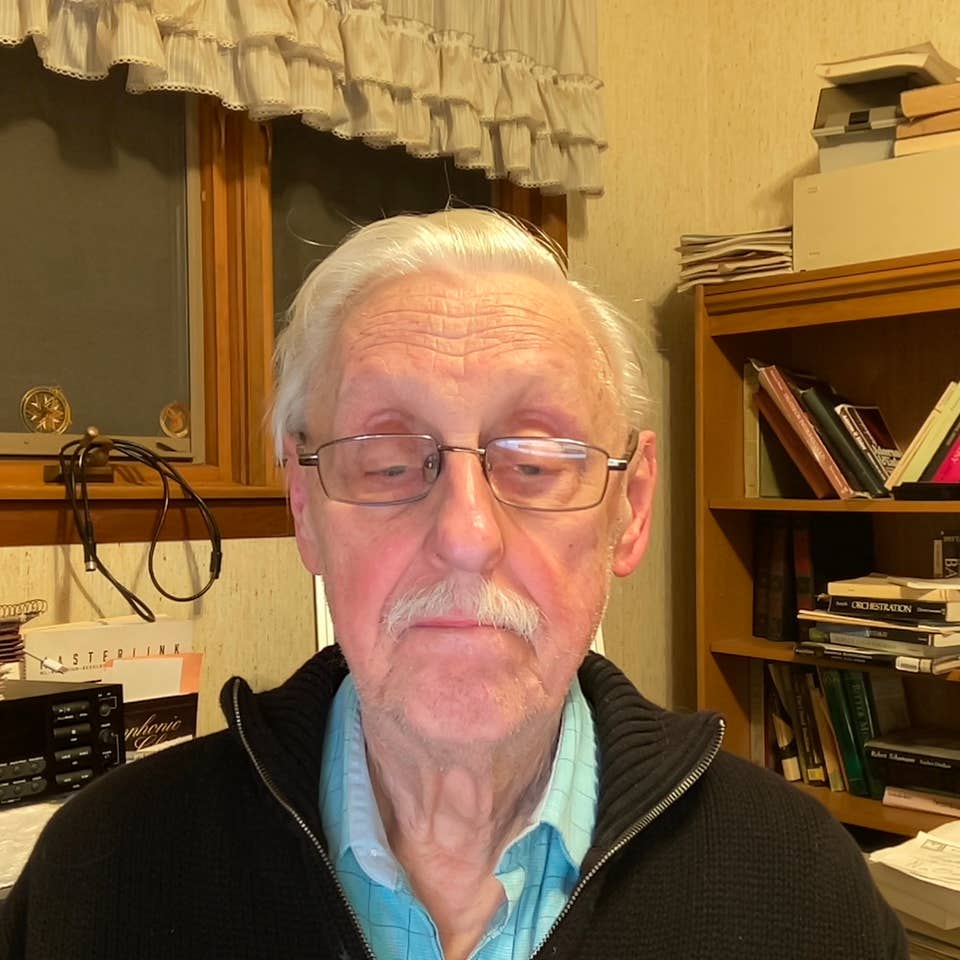 Born and raised in Detroit.Michigan. Master's degree Mathematics from U. of D. Did all under graduate work in music at Columbia University and one year of graduate work in music at SUNY in Buffalo.N.Y.. Taught mathematics courses at U. of D. St. Johns'.in NYC and Mohawk Vally C.C.. I compose electronic music and long ago was a member of several choral groups. For some recent years I played piano improvisations on Sundays at St, Peters in Utica N.Y.. Presently retired.
Hard Knocks Hard Knocks Activities and Societies: Compositions for the program "Playing it by Ear" which was a weekly series on station WCVF in 1987, etc. Compositions for Neva Pilgrim's program, "Fresh Ink", on WCNY-FM & elsewhere in 1999, 2002, 2006, 2007 and 2009. The progam is partially sponsored by the Society for New Music. Some pieces for Miguel Azguime's radio progam "Miso Musica Portugal" broadcast from Parede, Portugal. The program was sponsored by the International Society of Contemporary Music.
Compositions for lectures and demonstrations for music humanities classes, clubs, church groups and professional associations in math,computing,etc.; A composition in just intonation for "Other Music"; An article,"Classical Techniques Revisited" was published in the Journal of the Just Intonation Network. A paper entitled "A Generalization of Helmholtz's Model to Nineteen-tone Equal Temperament" published in now defunct "Interval", the Journal of Music Reseach and Development, vol #3,, Winter,1986.; Six compositions, some from fractal formula, as student learning pieces for Stephen Arnold, the director the computer music studios at the University of Glasgow,Scotland 1998 and etc. Playing piano improvisations on hymns every Sunday morning since 2011 and until about 2016 at St. Peter's church in Utica,N.Y. . "Isaiah Said" for Caos-Sonsocp in their project "Festival Zeppelin" in Barcelona; Electronic works for "IF", the ImprovFriday website, on a weekly basis 2010 to 2012 and Soundin 2012 to the present time. Some music settings of paintings of Michael Haffka 2011 and on going, etc. Lots of pieces on my profile page of Facebook - mostly music settings of artwork.
from Utica, New York, US