visiblemember

Recent Favorites

A song I recorded along with a friend. We are both guitar focused, so naturally this tracks focuses on the guitar as well.
Uploaded
Collab with Graham "Longshot" out of the USA.
Uploaded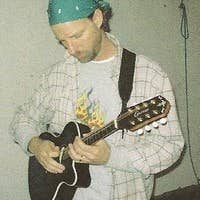 My focus on my music is sporadic at best. When I do get an idea, it's impossible to let go of. The stage terrifies me but, I'm compelled to go there. I need another guitar soon- or maybe a bass.
from Vienna, Austria