Fathom 6

Latest Music

Just having fun with ambient soundscapes. Made this track after having a weird dream. (c) 2017 F6
Uploaded

ambient soundscape type of track. playing with sound and rhythm (c) 2017 F6
Uploaded

What lurks there, in the shadows? This song was inspired after watching the sci-fi movie: The Thing (1982)....
Uploaded
Recent Favorites

As another day ends, nightfall comes to the city. I dedicate this song to my home, México City. This tune was inspired by its quiet and beautiful side and the remnants of nature still present on it.
Uploaded

A very rare ambient tune (dated 2005), I also call it "Knee-Deep In The Rats" Made for "Fallout2: New Vision" mod by TeamX: http://teamx.ru/node/50
Uploaded

Also known as Cooking With Condiments! A snack. Nothing much of substance in the cupboards or fridge, but doesn't mean you should go without eating.
Uploaded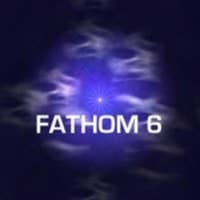 Founded in 2001 by Anthony Urbano a.k.a Fathom 6 Minimal Ambient Electronic
from California, US