Bob Krouse

Recent Favorites

I sat down at the computer and recorded this one. No fancy edit here. I would to have had a Fiddle, and a Penny Whistle mixed in too.
Uploaded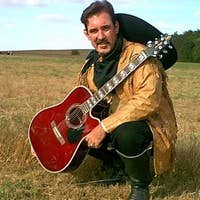 I'm just a singer and guitar banger. I wouldn't actually call it "playing"..HA. I've been performing for a long time, and have written a few songs.
Most of my songs are a "hybred" of Country, and Western,..Cowboy music.
I write how I think. Sometimes it sucks,…sometimes it doesn't.
Thanks for any feed back,…and I hope you like the "tunes".
from Central Illinois, United States