milocraft

Recent Favorites

Depressed and absent.
Uploaded

My version of the Peter Gunn Theme. I hope you like it.
Uploaded

Inspired by the "Metal for Life" Column in the Guitar World Feb 2012 issue, I stuck to the original etude probably only 80% or so and changed the arrangement, plus added an extra solo section in the middle.
Uploaded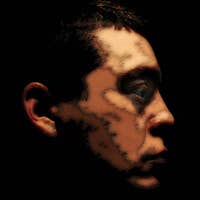 Video Game Artist By Day, Mesmerized Musician By Night.
I create aggressively electronic music. Growing up in a home with 2 professional musicians for parents taught me to appreciate classical, jazz, and broadway music. It's no wonder that I have been making music all my life. I have recently put together a great workstation with everything I need to make amazing pieces and I'm eagerly learning the tools. It's a blast. Just wait till I figure out how to use everything. :)
Current favorite musical artist: BT
from Everett, WA, United States