readyornot

Latest Music

Another cover, this time in Italian with Manu taking the lead...
Uploaded

Cover of Jack White tune recorded (very quickly!) June 24th, 2012.
Uploaded

Ready or Not laid down some quick recordings of covers on June 24th, 2012.
Uploaded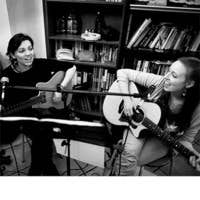 A new duo made up of two singer-songwriters: one italian and one american. Besides performing their own songs, Ready or Not enjoys arranging acoustic covers of pop, rock, blues and jazz with two guitars, a harmonica and occasionally a loop station!
from Milan, Italy