Scenery

Recent Favorites

02 – Falling Down Again. Written 17th/18th Feb.  Recorded 17th/18th/19th Feb. A slightly schizophrenic pop song, with a vocal section that also betrays me wanting to be a Beach Boy. Worryingly there is actually a red sticky trickle that seeps…
Uploaded

My re-imagining of a piece by kjwise as a Harold Budd/Brian Eno-ish collaboration.
Uploaded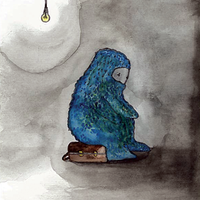 We are like the awkward fellow who has just drank enough wine coolers to gain enough courage to finally join his first internet dating website. We await the awkwardness of first dates and last kisses.
We came together on February 2nd 2009 specifically for RPM Challenge. It appears we work well together. We will continue on.
http://scenerymusic.com
from Tempe, AZ, United States