RayBrookes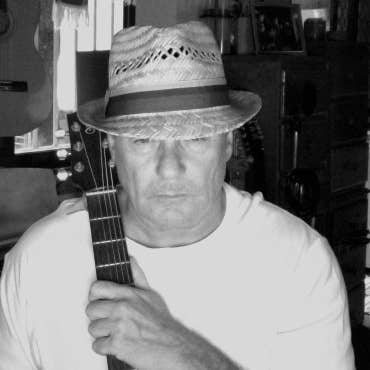 My bio is quite boring to read so I'll keep it brief. On leaving school I found work in a local recording studio in Birmingham, England where I was basically the tea-boy and gopher. Anyhow, after a number of years and several different studios later I progressed to getting work as a studio session musician, mostly on keyboards. During this time I was fortunate enough to work with some fairly well-know artistes at the time including a great blues guitarist called Rory Gallagher. Interesting times. After a long career of touring, teaching and studio-ing I decided to call it quits and now enjoy myself in my little home studio here at the back of the house. I play guitar, keyboards, bass and blues harp and write songs which I then try to sing. I also enjoy composing music to video clips, mostly of a classical nature.
My 'studio' setup is quite basic really and I'll summarise it: firstly my DAW is Logic Pro X which I have only just started using after being a Cubase acolyte for 30 years or so. My instruments are a 6 and a 12 string acoustic guitar, an Ibanez bass guitar and a Fender Strat. I also use Lee Oscar blues harps as I find them better or easier for bending notes. My keyboard is a Yamaha 88 key something or other and for an audio interface I use Presonus Studio 6/8. So, all very basic and I'm running it all on a Mac 27" Oh, nearly forgot - my condenser mic is an Australian made Rode NT1000 that I use for my crap vocals and mic-ing up my acoustic guitars etc. I can not play drums to save my life so I have to program them in as best I can; one day I'll invest in a proper drummer software program so to make life a little easier.
And that is me in a nutshell, 66 years old and as grumpy as hell.
from Sydney, AU