Andy's Pants

Latest Music

This is a preview to another one of our songs; a sad one.
Uploaded

Our first finished song. Hope You enjoy it as much as we do!
Uploaded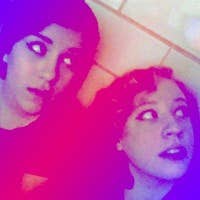 We are Andy's Pants. We are a two person band, with Ahleen on keyboard and lead vocals, and Adelheide on percussion and vocals. We play slow alternative music with simple chords and complex lyrics. Listen to us and you won't regret or forget it!
from United States