Big Joe Silence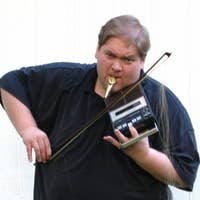 I'm a fan of spaceship noises and haunted planetscapes.
I love phase shifters and long, sarcastic walks on the beach.
I'm also half of the electromechanical ambient duo Oil On Canvas and was previously a member of King Ink in the early 90s.
These tunes generally represent my more pop/accessible side.
Who Big Joe Silence follows