yahondu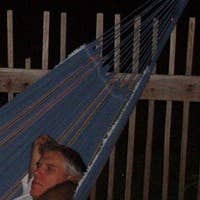 Yahondu = "old man" in Mamainde, a small Brazilian indian language.
This is an acoustic mix of stuff, a little bossa, a little blues, nothing fancy. It's just me enjoying myself, and expressing some of my 'saudades' (longings) for the people and places I care most about. (Including Brazil, where I have spent the past 20 years.)
I also enjoy languages, so you will hear lots of Portuguese and even a verse or two in Mamainde.
Hope you enjoy something here.
-dave eberhard (aka father of Alonetoner, Dana)
from Saudade, Brazil