K. SCOT SPARKS 79+intercessions

Recent Favorites

The new new testament will include the book of St. Jones.
Uploaded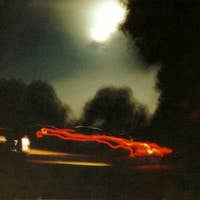 kss STUDIOLOGY sound arts side of project
Digital Models Plus (An extended piece on music's narratival/metaphoric/spiritual possibility.)
KSS is an artist-teacher and hopeful pilgrim. Thanks for taking precious time to listen; enjoy where you can.
contact: kevinssparks@yahoo.com
ALSO CHECK soundcloud.com/kscotsparks
The little profile image is a photo taken in Connecticut in '92; its called '92 WAS THE 29TH SUMMER.' Please find [other] visual works and statements at photoblog.com/kscotsparks
The 'best-o-the Best' to and through you… …All Ways.
from STUDIOLOGY, United States
Who K. SCOT SPARKS 79+intercessions follows