The All-Girl Boys Choir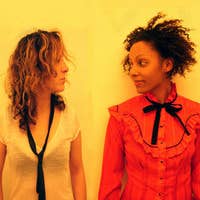 This fiercely independent duo have a tireless, "live on the road" mentality, giving up everything last year and moving into an RV, to tour relentlessly around the U.S. These Los Angeles ladies returned to their Michigan roots to record their 1st studio effort, following their 2009 Demo.
"Electric" is a full-length, 7-song album, recorded with engineer, Andy Van Guilder. "Electric" will have a physical release of August 2011, with earlier digital availability.
from Detroit or Los Angeles, United States
Who The All-Girl Boys Choir follows