inmyths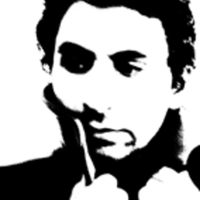 Hugo Celso Almeida is the mentor of the independent music project, Inmyths .
The project is a collection of almost 15 years of music and recordings made throughout several other projects/bands in which Hugo Celso participates and that otherwise would be lost and forgotten somehow.
Inmyths' aesthetics is strictly indie-rock/grunge, and so it is dissimilar in tone from most of today's favorite music.
Inmyths seems dark, but passionate and it is performed with softer guitar playing than perhaps most bands from Seattle and the Sub Pop-era.
The title refers to myths (Inner Myths) that somehow all and each one of us carry and feel inside.
from Lisbon, Portugal