twirretwarre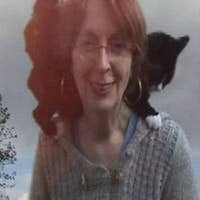 Hello, Since a few years I play and sing again. I have several channels at youtube, like Twirretwarre, my mainchannel, CollabCelebs, my cooperationchannel, RoelekesPlace, my originals channel, TimelessSpace,coverchannel and there is JustSpecialForyou, where I used to make videos for friends. I enjoy the most, when I improvise, whether it is with instruments only or with instruments and voice! I hope you like the things I do.
At the picture you see Minimini and me! :-)
Was not around for quite a time, due to healthproblems. I try to post new music here so now and than. And listen to your compositions, because you all are an inspiration!
from Netherlands