childhoodsend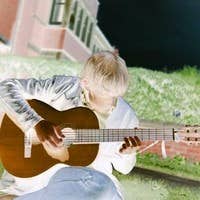 I like writing songs. I have more words than music. I get inspired to write words when listening to music which moves me in some way.
I practice guitar with a kind of home grown picking on spanish guitar.
I am learning to record and its been painfully slow to get going. I hope I will be doing better now I have an iMac with logic.
from United States
Who childhoodsend follows