Tipu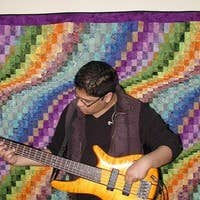 I make music. Surprise!
I'm not too confident about my (solo) music right now, so I gathered here would be a good place to start learning and getting feedback!
I use 'I' a lot in the descriptions to enforce that most of the things being written are in just my opinion, and feel free to go completely against it if you like!
from Waterloo, Canada